Description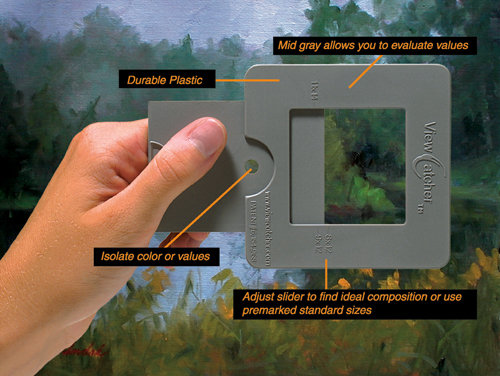 The 3 1/2″ x 3 1/2″ ViewCatcher is constructed of durable ABS plastic to hold up to the elements and provide years of use. It is colored a #5 gray to help judge value and has a small sight opening in the center that enables artists to see "true" color. It can be held at different distances and the adjustable opening can be oriented horizontally or vertically to help find just the right composition.
If you would like to pay by check or money order or wish to send your credit card information by mail please click here for a printable order form and mail it with your payment.
If outside the U.S., contact us at support@colorwheelco.com for purchasing instructions.