The Color Wheel Company manufactures and sells a selection of color wheels, color mixing guides and color tools for artists, crafters and home owners.  All our products are designed to promote understanding of color theory, color relationships & color mixing.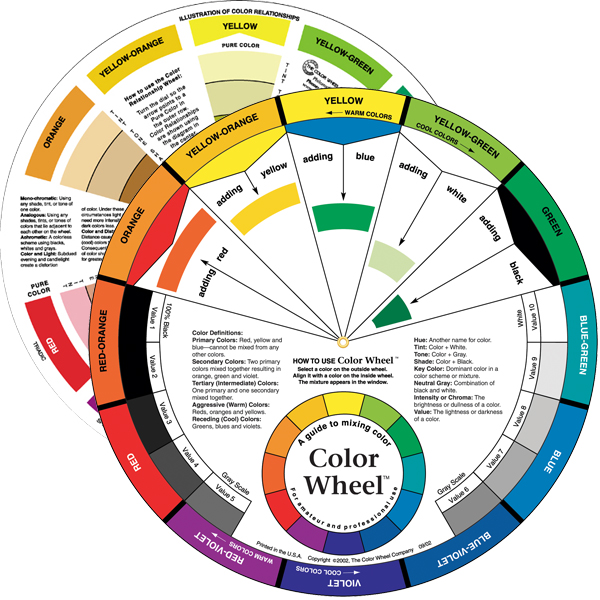 We make many traditional and speciality color wheels to meet all your color mixing and color combining needs!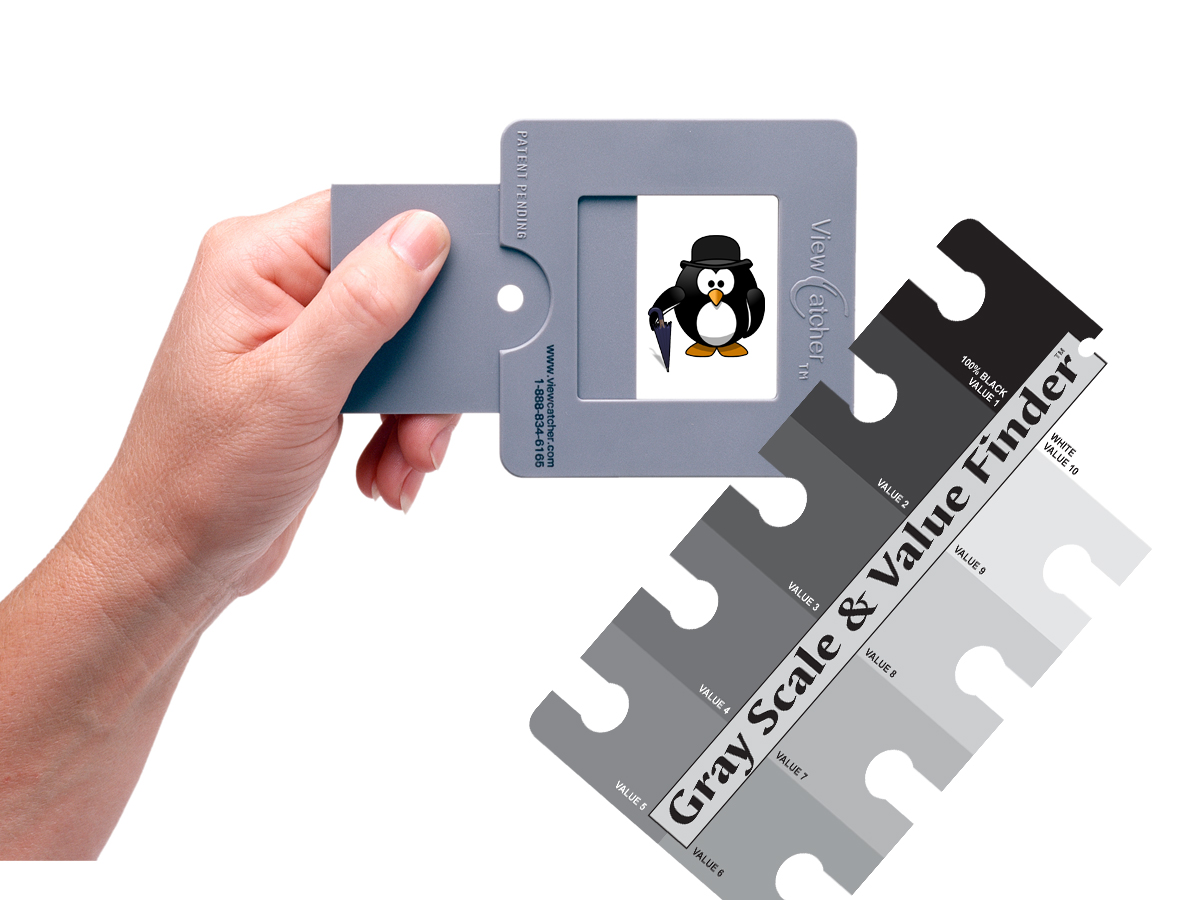 We have color tools to meet your needs including the ViewCatcher and the GrayScale and ValueFinder.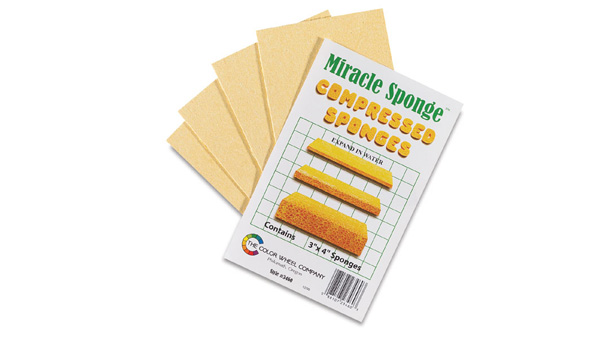 Miracle Sponges come in 3 sizes! These compressed sponges take your art to a whole new level!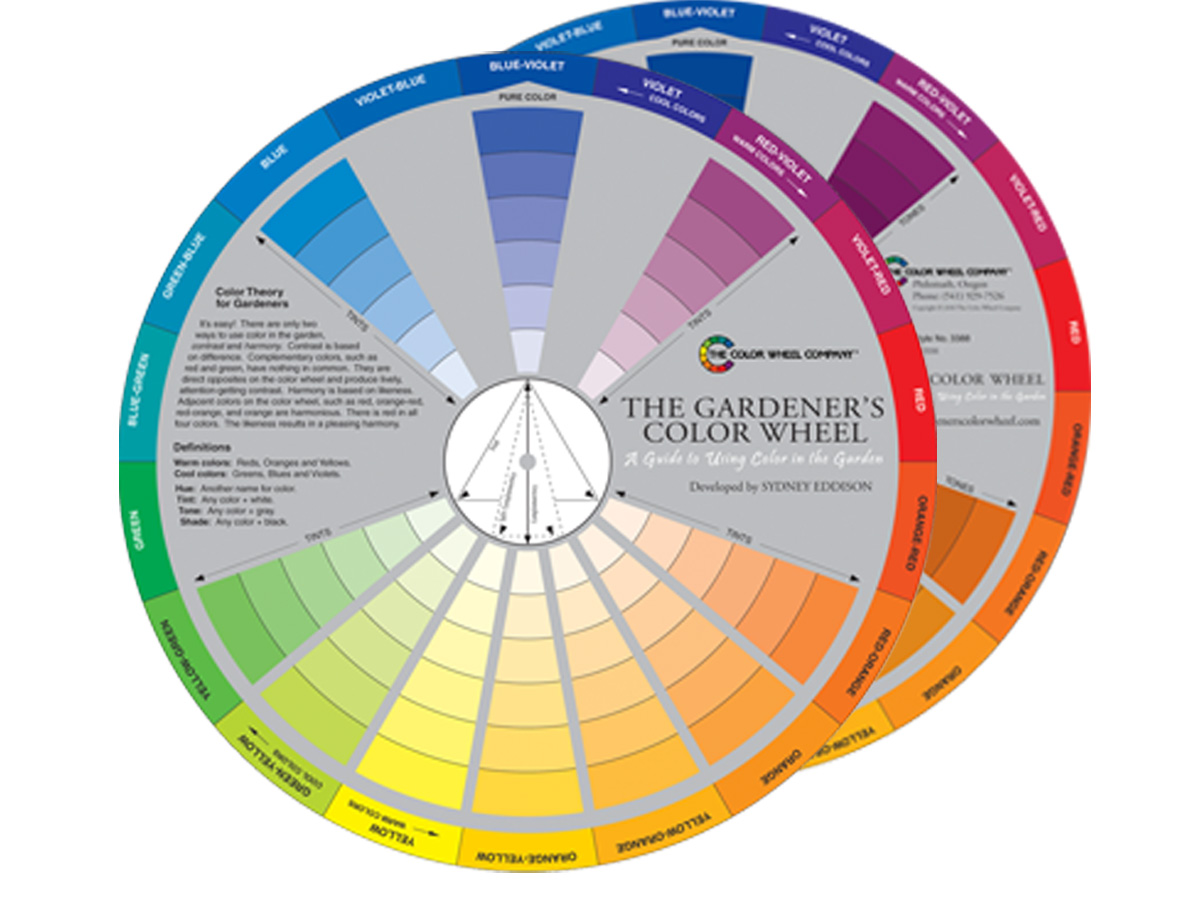 The Gardener's Color Wheel is designed to create exciting color combinations for the garden and understand color relationships.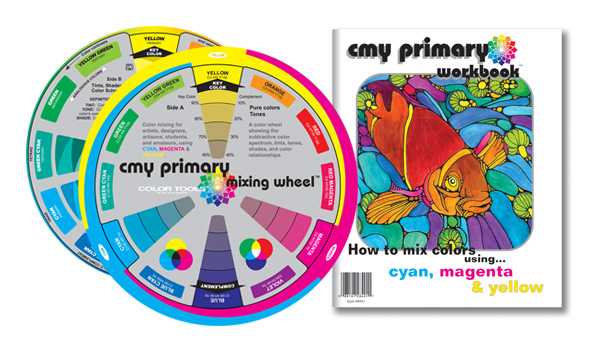 The CMY Primary Mixing Wheel and Workbook are designed to work together to provide a guide for mixing color pigments and illustrate color relationship, schemes, and contrasts.
All Color Wheels are Proudly Made in the USA