Description
A folding version of our popular Color Wheel. Illustrates the result of mixing colors, tints, tones, and shades. Reverse side is uncoated to allow you to paint your own personal palette. Features gray scale, many definitions, and folds to 3″ x 5″ (7.6 cm x 12.7 cm) for storage and convience.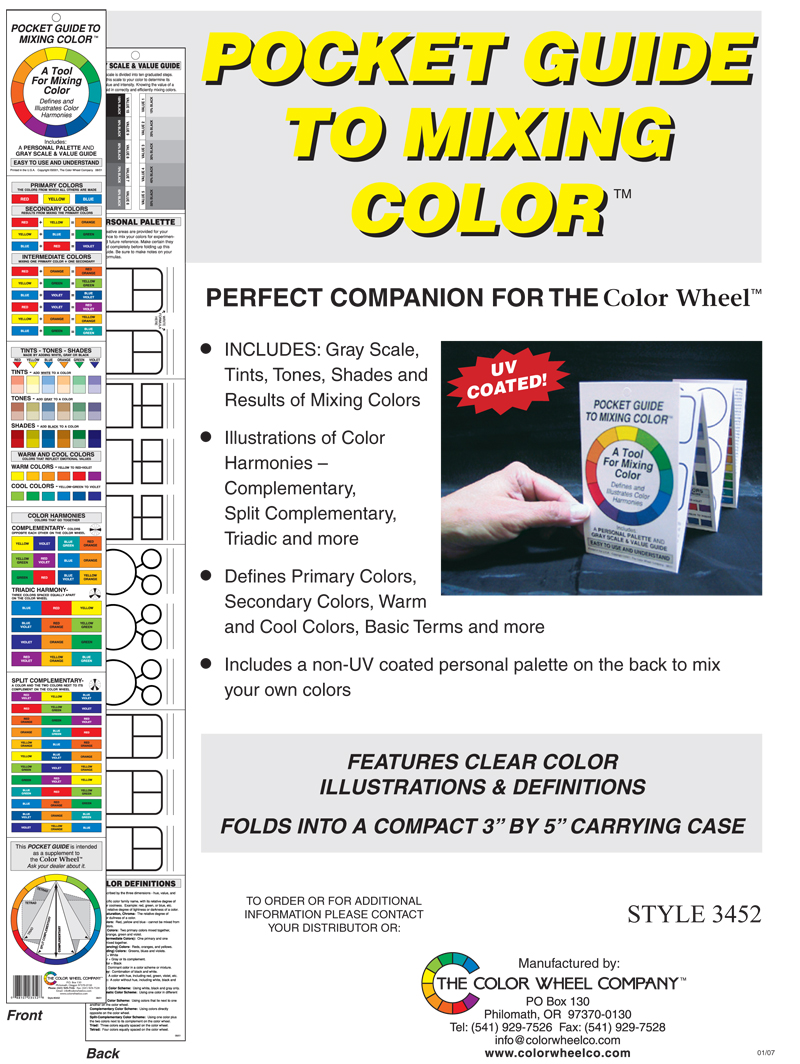 If you would like to pay by check or money order or wish to send your credit card information by mail please click here for a printable order form and mail it with your payment.
If outside the U.S. and Canada, contact us at support@colorwheelco.com for purchasing instructions.